13th of February, a mourning march was called by the german extreme right to happen in Dresden, at the anniversary of the Allies bombing of the city.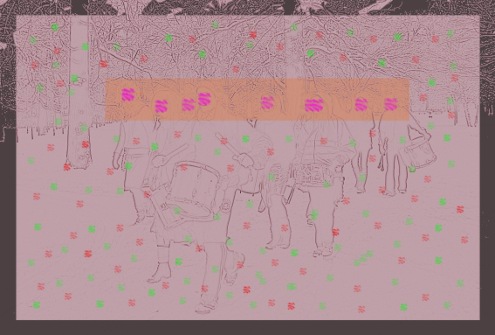 It was snowing. About 20 sambistas from Kiel, Hamburg, Leipzig, Heilbronn, Vienna, Berlin and Dresden came out to the streets to take direct action against the Nazi exhibitionism.
The white snow met the white nazis, sometimes on their face, as they were blocked for more than 5 hours, surrounded by more than 3000 people shouting, dancing and making new snow balls to throw at them. And we played, oh yes we played. Wherever there is a Nazi mourning there will be a sambaband to play the break 1 of Drum'n'bass.
When the day was over we went back to our daily lives where we rehearse, work, struggle, love, discuss, dance and build the drum sticks that we use every year in Dresden to hammer the Nazis out of their bald heads.